Purrplex is a bright, exciting new place to explore and engage in all things feline.
Tilly and Bliss, are the human-kitty team behind Purrplex, and we welcome you wholeheartedly to our feline-focused blog.
Whilst you're here, you may as well get to know us a little, right?

Well, have a scroll, get involved, immerse yourself and check out this interview with Bliss-the-cat.
Yes, you read correctly, I interviewed the cat.

The birth of Purrplex
Since the coronavirus hit our shores, my London-based cat sitting business The Pet Care Co. has been… err… shall we say, 'quieter'. Consequently, there's been a colossal void in my life that my feline friends once filled.

After many days taking solace in Bliss cuddles and tending to seedlings in the sunshine, as if my magic, the wonderful words of Dolly Parton weaved their way into my head, wriggling back and forth, reenergising my desire to explore new ventures.
"If you don't like the road you're walking, start paving another one."
After a minuscule moment of contemplation, I came to the decision that it was time to delve even deeper into the land of cats, and share my findings with the world; with you.

It seemed blatantly obvious to me that now was the purrfect time to grab the bull by the horns and start creating this exciting new place for us to explore and engage in all things feline!

Bliss showed no objection, so we teamed up.
An interview with Bliss

If you could sum yourself up in one word, what would it be?
"One word? Hmmm… let's go with 'flawless' with the purrfect splash of humility. Oh, and I have no teeth."

Would you consider yourself to be a creature of habit or do you embrace diversity in life?
"Diversity all the way. Sometimes I call for dinner at 5.30pm, sometimes at 6."

Are you a box or a bed kinda kitty?
"Bed. No question. Under the covers.
I love the smell of stale air in the morning!"

Do you have a current love-interest?
"Well there's this young tom who has a blatant crush on me.
I've named him 'Porridge' because he's quite nice but has a tendency to be rather thick"

Is there anything at all that you feel truly remorseful for?
"Remorse? Sorry, what's that?"

Are there any questions you would like to ask our Purrplex friends?
"Is it, or is it not, an urban myth that you can actually catch a laser dot? Asking for a friend."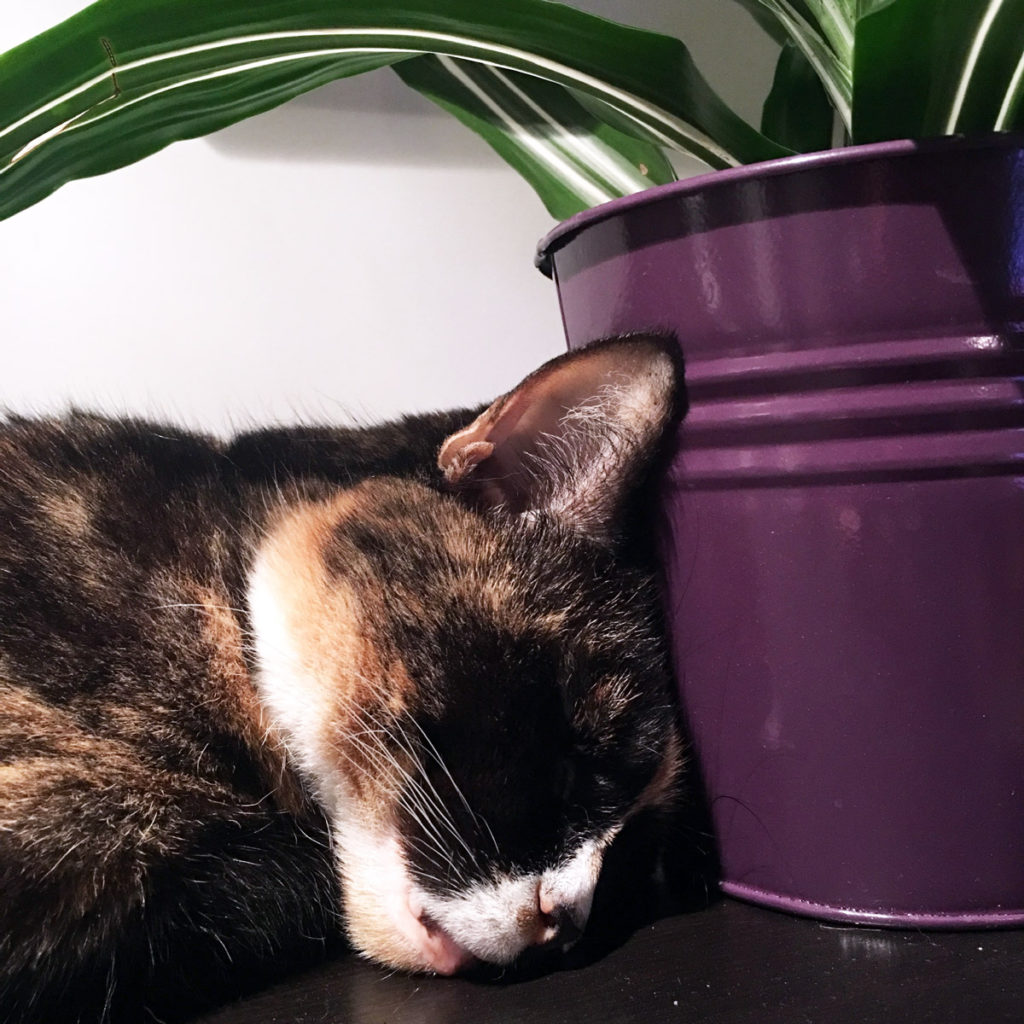 If you have any questions for Bliss, please do leave them in the comments below and she'll get back to you once she's roused herself from her 14 hour slumber.